Pick Your Pareto Piece
Our quality basics – from the cardigan to the t-shirt dress – serve as the beloved foundation of your wardrobe.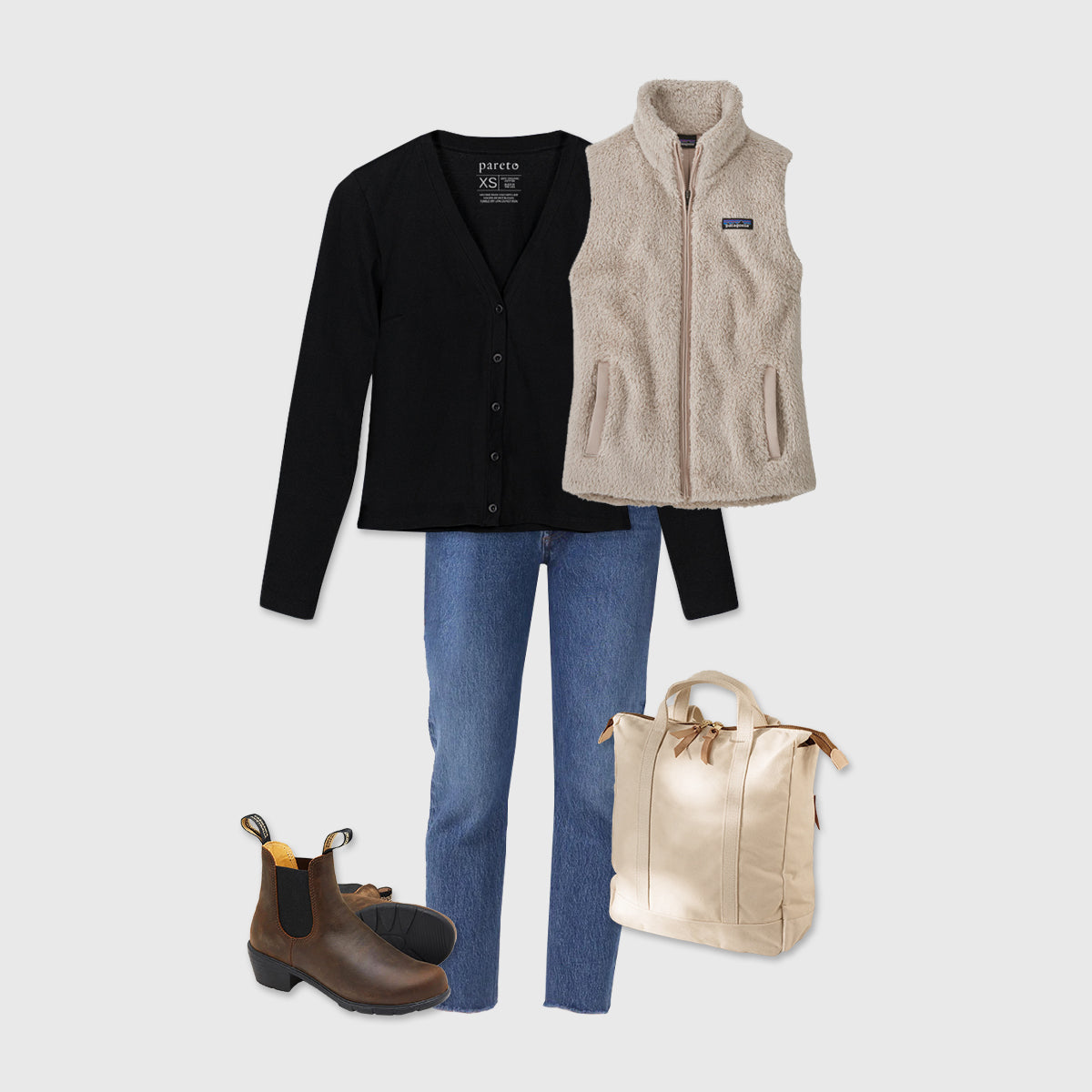 Browse Outfits
View shoppable, go-to outfits curated by our stylists. For any Pareto Piece, for any occasion.
Complete the Look
Instantly shop companion pieces from brands we love to pair with your Pareto Pieces. Come back for new outfit drops to maximize what you own. 
Beloved basics, fewer choices.
Less truly is more — we only make a few pieces that are the absolute best. No endless options. We go all in on fit, durability, and American-made craftsmanship, so the foundation of your wardrobe will last for years to come. After all, women wear 20% of their closet, 80% of the time.
Shop Pareto Pieces
Instant outfits, everyday confidence.
Life throws enough curveballs at us — getting dressed doesn't need to be one of them. For every Pareto Piece, browse shoppable outfits for every occasion. In one click, get new head-to-toe outfits that deliver daily effortless style.
Browse the Outfits
Meet the Pareto Pieces
Feel-great basics — aka your wardrobe's new best friends.
Shop Your Values
Pareto Pieces are 100% American made. Every Pareto Piece uses our unique farm-to-closet approach — you can know every stage of the supply chain, from the organic cotton farm to your finished Pareto Piece.
Learn More
New Basics in the Works
Could your wardrobe use a new go-to basic you don't see here? Tell us what Pareto Piece we should make next.
Share Ideas